Dossel Beach
Beaches
Details:

Length: 650.00 m.
Average width: 70.00 m.
Occupancy: Media

Quality certificates:
Gallery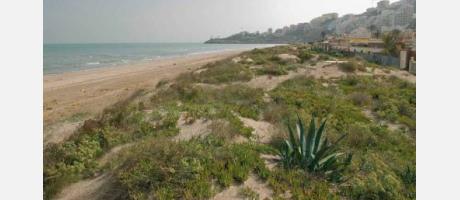 Natural beach of almost one kilometre long, of fine sand and clear waters. It is very quiet and nudism is practised on its northern extreme. To the south it ends at the cape and the lighthouse in Cullera, the only geographical unevenness blocking the coastline from Valencia to Denia.