Hardacho, adventure tourism and nature
Bicycle tourism, canoeing and hiking. Interpretative nature activities.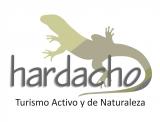 Hardacho is a company dedicated to Nature and Active Tourism and which specialises in cycling, guided and self-guided tours, activities for groups and families, hiking and canoeing.
Cycling along the Ojos Negros green way, the Camino del Cid, the Mar green way, the Espadà Natural Parks, the Desert de les Palmes and Prat de Cabanes -Torreblanca. We also offer canoeing in the Regajo marsh and hiking in the Alto Palencia region.
Bicycles and accessories for rent. Bicycles suited to people with disabilities.
Otras actividades organizadas por la empresa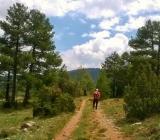 "All paths deserve to be explored, even when they do not lead anywhere". Paul Venham
The Valencia Region offers excellent infrastructure for hiking: it has over 5.000 kilometres of...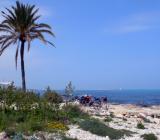 The Valencia Region offers varied landscapes and a climate that is highly suitable for bicycle tourism. Beyond the trails that follow the mountains of Valencia, which are suitable for mountain...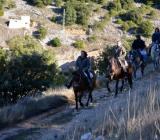 A peaceful way to enjoy nature and the scenery whilst travelling with groups or family. The Valencia Region, with its long equestrian tradition, offers may opportunities of carrying out horseback...