Museum Of Sciences, Ceramics And Antiquities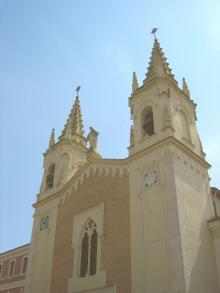 The cloister of the Convent of the Franciscan Monks is home to a complete and interesting collection of vegetable plants conserved in the Botanical Garden. Also there is a collection of Spanish, American, and African fauna with examples originating from each one of these areas, along with pieces of Pre-Columbian art and remains from and the Egypt of the Pharaohs. The facilities posses: a library, a farm and an observatory.
Features:

Times: Monday to Friday: 10 to13'00 h.
Address:

Avda. San Francisco, 5
Phone numbers:
Fax: +34 962 380 120