Moixent
Towns and cities - València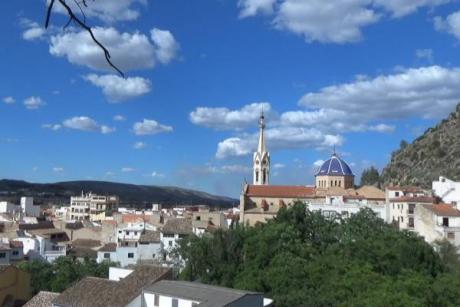 Moixent is situated at 80km from Valencia, at 23km from Xàtiva and it is the penultimate town in the province of Valencia heading towards Albacete. It has 4,656 inhabitants and is 337 metres above sea level. The municipal area belongs to the district of La Costera in the province of Valencia and has an extension of 150 square kilometres. The River Canyoles runs through the vast municipal area, flowing through valleys and mountains where the vegetation is abundant and generous in which dry farming and irrigated land farming are both employed. The pine groves occupy large stretches of the mountainous areas and, amongst the vegetable species that one can find, the poplars, black poplars and holm oaks stand out, as well as a great variety of aromatic plants, amongst which grow rosemary, lavender and sage amongst others. Numerous cultures have populated Moixent throughout its history, archaeological remains having been found that testify to this and that point to settlements from the Palaeolithic era and from the Bronze Age. But the most relevant archaeological remains are those that make up the Iberian settlement of La Bastida de Les Alcusses (4th century), which is where the worldwide known Guerrero de Moixent (Warrior of Moixent), a statuette of great artistic value, was found. Each year excavations are carried out here in order to continue consolidating the site. The first information on the existence of a population centre in Moixent dates back to the Muslim era. It is also known that the place was repopulated in 1303 by D. Gonzalo García, counsellor to the king Jaume I (James 1st).
Address:

Ayuntamiento de Moixent
Plaza Mayor, 1
46640
Moixent
Phone numbers:
Fax: +34 96 226 0037
Area: La Costera
Touristic area: València
Altitude: 284
How to get here:

It is easy to reach given that the 430 A-road crosses the municipal district of Moixent and there is also a railway line that runs here from the City of Valencia.