Peñíscola
Towns and cities - Castellón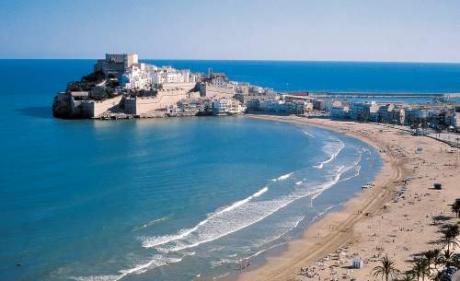 The towns location, between the Mediterranean Sea and the Sierra de Irta, gives the visitor a great variety of environments from which to choose. The old quarter of the city conserves traces of its most remote past, tied to the powerful Borgia family through Pope Benedict XIII, also known as Papa Luna, testimony to the importance of the city is manifested in the majesty of the castle-fortress. As complement and contrast to the old town, you can stroll along the promenade and along the avenues of the tourist area. All this accompanied by extensive beaches to the north and welcoming and peaceful coves that occur to the south, sheltered by the impressive Sierra de Irta.
Address:

Ayuntamiento de Peñíscola
Plaza de la Constitución, 1
12598
Peñíscola
Area: El Baix Maestrat
Touristic area: Castellón
Altitude: 64
How to get here:

By road you can take either the AP-7 Motorway (exit 43) or the main road (Carretera Nacional 340), both connect to the local road (carretera local CV-141) which leads to the centre of the town.