Nits al Castell in Xàtiva
Publishing date 13/07/2015
The city if Xàtiva will be holding the 18th Festival Internacional Nits al Castell de Xàtiva from the 4th until the 25th of July. Concerts from El Brujo and Kiko Veneno, among many others, in an unique atmosphere ―the castle of Xàtiva, an amazing fortress that will fascinate you.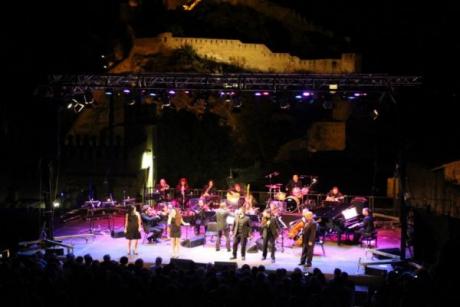 Every summer in Xàtiva one of the most important music festivals of the Comunitat Valenciana takes place ―the Nits al Castell festival. Besides the great talent of the invited artists, one of the most attractive elements for visitors coming from all over the world and desiring to attend the festival is the atmosphere the concerts offer. And everything is perfectly set in the amazing and historical city castle.

In this wonderful place, whose story began along with Xàtiva during the Roman time, well-known national and international artists will have the chance to delight the visitors during the warm nights of summer in the city.

During the 18th edition of the festival, the visitors will be able to enjoy the concerts from El Brujo and Kiko Veneno among many others. All performances from this 18th Festival Internacional Nits al Castell de Xàtiva will begin at 23:00 hours and tickets are on sale now at Instant Ticket or at the Casa de la Juventud de Xàtiva. They can also be bought at the box office on the same day of the show. Tickets include a trip on the touristic train from the centre of Xàtiva to the castle.

It's an unique chance to enjoy one of the most well-known monuments in Valencia, the Castle in Xàtiva, surrounded by the best company ever ―music. Come to Xàtiva and enjoy its Nits al Castell!