Three decades of Marisa Casalduero's art
Publishing date 1/12/2014
The Antic Dormitori of the Centro del Carmen in Valencia hosts until January the 11th a retrospective exhibition of the artist Marisa Casalduero. The exhibition covers three decades of artistic career of the painter, who passed away in August last year.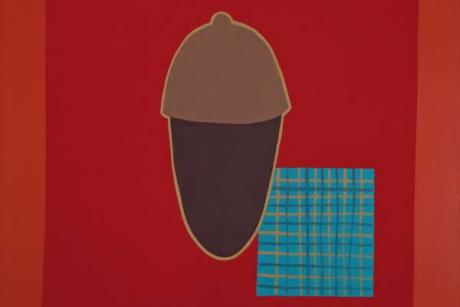 The artist Marisa Calsalduero was bound by a special relationship with the Centro del Carmen, the same place that today exhibits her work. In fact, her early career went by between the cloisters of this former convent. During the last years of her life she lived nearby, on the Árbol square, which allowed her to come by frequently, visit the exhibitions and walk within its walls.

The exhibition staged at the Centro del Carmen includes three decades of artistic creations by Marisa Casalduero, born in Valencia in 1961 and deceased in August last year.

After graduating in Fine Arts in 1985 from the Faculty of San Carlos in Valencia, her paintings began to be present in contests and group exhibitions with her classmates of the university years. These were years of learning and travel, culminating with a stay at the Spanish Academy in Rome.

Since the nineties, the projection of art works of Casalduero expands and her works are exhibited in major galleries (Vanguardia, Miguel Marcos, Ferran Cano), museums (MEAC) and in the most important international art fairs (Arco, Basel, Chicago, Los Angeles and Stockholm). These were years of successful sales which did not anchor her artistic process in known and wealthy formulas, but instead drove new creative processes, ways of experimentation that define a more thoughtful and intimate work.

She always considered herself as a painter, but the collage, sculpture, photography and design also constituted an important part of her work.

Professionally, Casalduero dedicated her life to art. In her study of downtown Valencia, she worked tirelessly creating her works and spreading her artistic education also. Only the disease, so often present in her life, took her away from work a few weeks, which she then resumed with more passion and courage.

In Valencia, her work has been seen in various museums and institutions, such as the Muvim, Centro del Carmen, Museo de la Ciudad, Atarazanas, Palau de la Música, Cultural Center La Nau of the University of Valencia and countless galleries and spaces such as Breton, La Esfera Azul, La Nave, Cuatro, Thema, Mr. pink or Doce Islas. There are also countless initiatives and solidarity exhibitions in which she was involved.