Sport and beach in the Taronja Games
Publishing date 22/06/2017
Between 30 June and 2 July, Taronja Games arrive, the sportive beach event which combines the sea, the sand, as well as culture and the sportive values for all the family.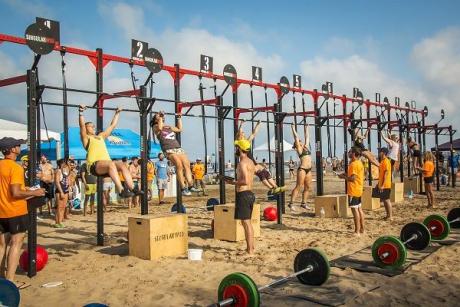 The beach of the Malvarrosa of Valencia will receive Taronja Games, the Sportive Game for the Values, between 30 June and 2 July. This event intends to be the referent of the beach sports, combining in the best possible way the sea, the sand, the culture and the sportive values for all the participants to enjoy. The sportive activities in Taronja Games are aimed at all the ages, from the small ones to the veterans, including adaptive sports. There are no excuses!
Have fun on your own or with friends in some of than 25 sportive disciplines, four of which will be of competition level: basket 3x3, workout, beach soccer and open water swimming. And there is more, the Taronja Festival is an authentic free display of sports in the open air: marathons of dances like cubbá fit, pilates and Futvóley, among others.

And for the families, the Familiar Olympic Games OIKO will be organized; activities between parents and children, where you will learn good habits while you are entertained competing with other families. Nothing better than the beach, the sun and the summer to enjoy and do sport!

You can extend your staying in Valencia, there are a lot of reasons why you should stay.The day and the night in this city will make you leave knowing that you have to go back.Monuments, squares, gardens, beer gardens, beaches, L'Albufera, a chilly tiger nut milk drink in the afternoon, dinner under a candle light and how the music sounds. Have a good time!