Mozart's Magic Flute comes to Palau de Les Arts
Publishing date 9/04/2013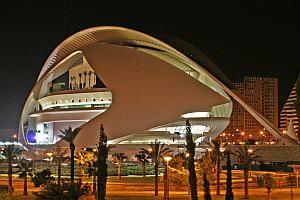 Mozart's Die Zauberflöte (The Magic Flute) closes the 2012-2013 season at the Palau de les Arts Reina Sofía concert hall. The Magic Flute is one of the most enigmatic and fascinating operas ever written, with a fairy-tale plot that has prompted a variety of interpretations.
Ottavio Dantone is the musical director of this Mozart Singspiel. Regarded as one of the greatest performers of Baroque repertoire, the Italian maestro has already taken on the musical direction of previous works performed at the Palau de les Arts.

Stephen Medcalf's staging has received audience and critical acclaim for its evocative power, and has been described as "brilliant" by the International Herald Tribune.
The Palau de les Arts has attracted a cast consisting of rising stars on the European opera scene, all with a waelth of experience in performing Mozart's work, such as Daniel Johansson, Grazia Doronzio, Mandy Fredrich and Thomas Tatzl, to name just a few.
A number of performances have been scheduled in the Valencia arts centre, on  6, 13, 17, 21, 23 and 30 April.
More information