Language exchange heads the bill at the Language Festival
Publishing date 4/05/2017
The first edition of the International Language Festival will be held on May 13 and 14 in the city of Valencia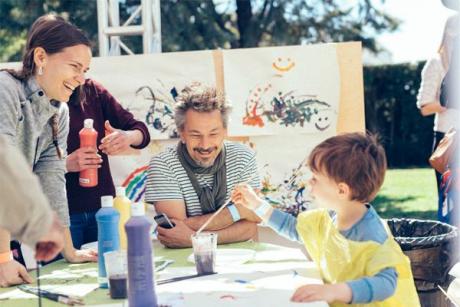 Linguistic and cultural exchange will be the main purposes of the International language festival, which will be held on May 13 and 14 in the city of Valencia. The most effective method to learn a language is to imitate the way in which people learn their own languages naturally, through social interaction. Music, theatre, conferences, cuisine and training will blend in a single space given over to linguistic and cultural exchanges.

This event will be held in a unique environment: the Umbracle park in the Ciudad de las Artes y las Ciencias [City of arts and sciences] of Valencia. This venue is the perfect base camp from which to promote language learning and multiculturalism through leisure and educational activities for children and adults alike, with information on language studies, concerts and drama in several languages as well as a number of other parallel activities to which the whole family is invited.

The Valencia Language Exchange association, which organised the festival, developed this project in order to promote language learning from a different perspective, highlighting the need to make use of a language in order to attain full fluency. And there is no better place to do so than the Umbracle, a scenic outlook with a surface of over 17 500 square metres, with an exhibition area from which you can see all of the buildings, ponds, promenades and garden areas in the Ciutat de les Arts i les Ciències.