July festivities in Valencia
Publishing date 29/06/2016
The capital of Turia is full of festivals: the July Fair… concerts in Viveros Gardens, fireworks displays, Batalla de Flores (Battle of flowers) or the Parade are part of this Fair that is celebrated for over a century. Come to Valencia, we are having party!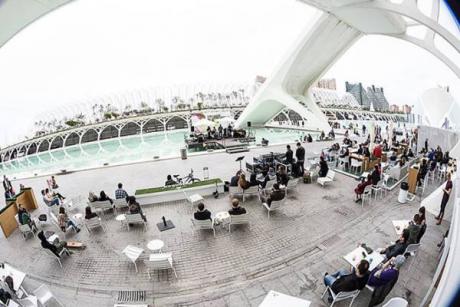 Until 31th July, Valencia celebrates one of its most traditional festivals: July Fair. An intensive month full of activities and events including fireworks displays and concerts in Viveros Gardens and other social, Fallas and gastronomic activities. Most of these events are free, except the concerts in Viveros Gardens,.
Some of the participants are Alan Parsons, Anastacia, Quilapayun- Valencia + Lucho Roa, Toquinho & Maria Creuza, Thaïs Morell, Los Suaves, Gloria Gaynor, Barón Dandy y sus Rumberos, además de actuaciones de artistas valencianos como la de Emilio Solo y los Rockeros de la Alquería, Javier Vila, Quamlibet. Folk Mediterrani, Bajoqueta Rock, Momo Queen. Tribut a Queen, los jóvenes The Blisters y sus extraordinarios tributos, sin olvidar la representación de Aulós Ensemble, Mai Mai, The Troupers. Tribut a Abba, Sofia Ellar, Cine Karaoke: Invictus Xou, Dani Miquel, Cor Aaacema, Ruta del Carme y Certámenes de Bandes Ciutat de València son algunos de los participantes.

Another great event is the Fireworks Festival. The fireworks displayed on Saturday midnights in July from the Marina Real Juan Carlos I are one of the highlights of the fair.

The most emblematic event of the July Fair is the popular Batalla de las Flores (Battle of Flowers) celebrated on Sunday, 31st July at 8 am in Paseo de la Alameda.

Whether you're on vacation or your holidays are just around the corner, you should mark in red the next few weeks, because a full program of concerts and activities is waiting for you in Valencia.