International Festival of Cinema for Children of Valencia
Publishing date 10/10/2017
FICIV is a festival addressed to children between 3 and 12 years old, born with the vocation to bring the cinematographic culture close to the children's world and to instill into children the concept of the cinema as an art. All that through real entertainment!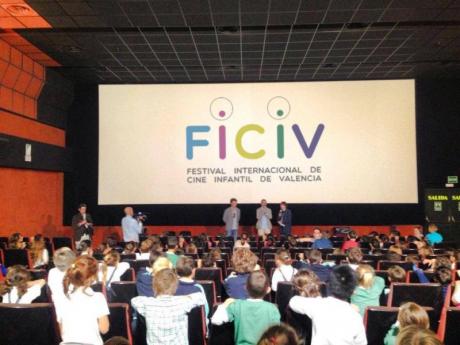 Families, you have to bring your little ones to Valencia from 23rd to 29th October. The International Festival of Cinema for children has prepared for them tons of activities like workshops about dubbing, interpretation, stop motion, cut out, sounds of the cinema and much more. Premiers, exhibitions and screenings of wonderful films. Their aim is that the younger public as well as the professionals and students from the audio-visual sector in Valencia can continue learning while they enjoy themselves.
More than 6000 children have taken part in past editions of the festival, are you going to miss it? And when it is all over, follow the track to the School of Cinema FICIV. A pedagogical project which has as main aim to introduce children into the world of the realization of a cinematographic short film. Through the course, children will learn how to develop a script and they will have at their disposal the all the necessary means for its realization, applying basic knowledge in the different areas of direction, performance, stop motion, dubbing, photography, sound, artistic direction, hair styling and make-up.
Valencia is a kid-friendly city. The river Turia with Gulliver, the City of the Arts and the Sciences, museums as interesting as the Museum of Natural Sciences in the Jardines de Viveros, the varied theatre proposals, beaches and anything you can imagine. All of it is here!