Iberia Festival Valencia, decibels for rock addicts
Publishing date 10/02/2014
The old rockers, the bands that have shaped our lives, never let us down; as proof, legends of Spanish rock such as Loquillo, La Unión, La Guardia, Celtas Cortos or M-Clan will meet on Saturday 15th at the se Ágora of the Ciudad de las Artes y las Ciencias in Valencia. If you like music, you feel nostalgic about the eighties or simply a rock addict, come and enjoy the thousands of rocker decibels in the Iberia Festival.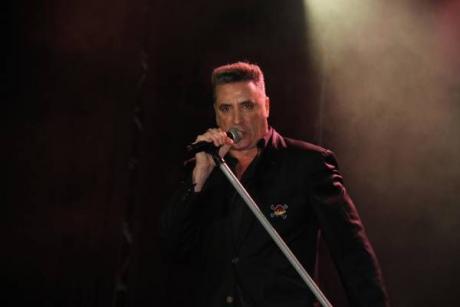 Iberia Festival 2014 brings the best groups in Spanish pop rock to on Saturday 15th. Loquillo, M-Clan, La Unión, Celtas Cortos, Danza Invisible, Seguridad Social and La Guardia, musical references from the eighties, will be attending it, as well as a very special guest star: none other than Carlos Segarra from Los Rebeldes. An amazing array for an unforgettable night.

The participants, who will be busy non-stop for 12 hours, will move to the rhythm of well-known songs such as Más allá del bien y del mal, Quiero un camión, Cadillac solitario, Cuéntame un cuento, Lobo Hombre en París, Sopa fría, Reina del Caribe, Barco hacia la nada or Mil calles llevan hacia ti. These famous melodies will delight the true, undying old rockers.

The Iberia Festival 2014, which will be held on February 15 at the Ágora in the Ciudad de las Artes y las Ciencias de Valencia, is a date no true rocker can miss. Remember, tickets are already available for purchase.