The foot tour of the Levante UD, fun and sports
Publishing date 17/03/2014
The stadium of the Levante UD, called the Ciutat de València stadium, is the finish line of the V Volta a Peu (Foot Tour) of the Levante UD which will be held on Sunday, March 23. With an overall distance of 5.760 metres, it is expected that there will be approximately 2.000 participants.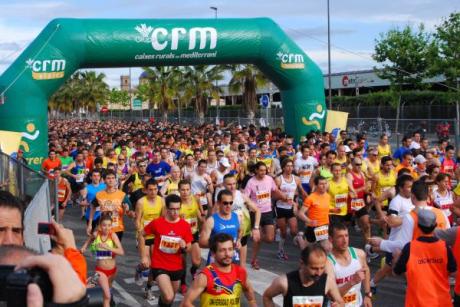 The V Foot Tour of the Levante UD is one of the races in the Circuito Divina Pastora Seguros de Carreras Populares of the city of Valencia. As in previous years, the race starts at Ronda Norte and ends on the grass of the Levante stadium. The race passes through Bulevar Periférico Norte, Primado Reig, Emilio Baró, Avenida de Alfahuir and Santa Genoveva de Torres.
Access to the grass of the Levante stadium is very exciting for runners, who thus have an opportunity to step on the very same grass as First Division football players. This year, the Levante UD Foot Tour is the race that welcomes springtime. Come and celebrate it by running!