Following the steps of James I the Conqueror
Publishing date 21/10/2015
Be brave enough to follow the Routes of James I through Valencia and find out more about the most important king in the history of this land. Every weekend you'll be able to follow some of the 29 routes and 123 towns. Do not hesitate and live a different touristic experience.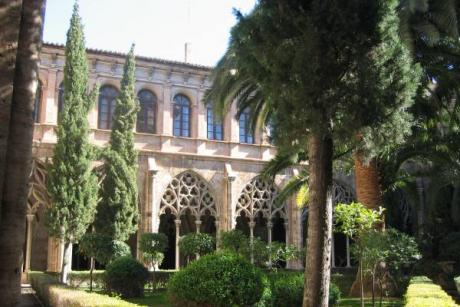 According to history, the 9th of October of 1238, King James I enters the conquered city of Valencia and establishes from now on a new social and territorial model, consisting in the distribution of conquered land between the conquerors and the establishment of a legal system for the new government. Rutas Jaume I is a travel guide from the Comunitat Valenciana that offers historical background for visitors and over 750 hotels, 1.250 restaurants and 950 traditional shops to get you closer to the products of each town and city.

This historical and cultural guide offers over 8.000 pictures, goes through more than 900 emblematic places from Valencia's history, such as the castle in Xàtiva, the medieval fortified city of Culla, the enclaves in Alto Palancia, where the conquest of the land began, the mighty castles of Villena, Biar and Sax, the tower of Calahorra in Elche, the monastery in Santa María del Puig or the remaining of the old medieval walls in the city of Valencia and its first religious buildings. An important heritage that will be explained in a pleasant and interesting way, along with an extensive amount of practical information that will allow the tourist to plan his visit according to his own interests. Shall we begin?