European Mobility Week in Valencia
Publishing date 14/09/2017
Mobility. Sustainability. And a week to celebrate them. Join the activities of the European Mobility Week in Valencia, an ideal city ideal to walk, to skate ride a bike.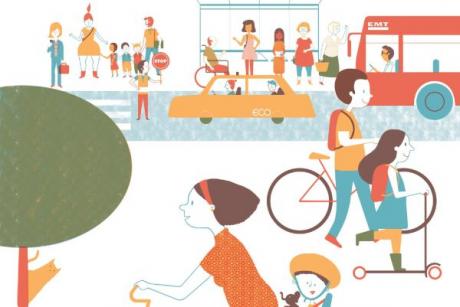 Valencia joins in the celebration of the European Mobility Week with activities for all the family, from 18th to 24th September, among which we have to point out the cycle Cinema and Mobility in the Filmoteca or the usual No car Day - on Friday 22nd-, when you can travel in buses of the EMT free of charge.

Within the didactic nature of these actions, the Town Hall square in Valencia will host animation activities for children performed by the mascots of the EMT, Superbusina and Superbus and with the Ramonets as main stars, a rock band for children.

Secondary school students also have an appointment on Friday 22nd with the performance of the rap star Arkano, known as one of the best rappers in Spain in the category of Freestyle Rap.
Valencia has always been a very nice city to stroll and move in a sustainable way; but we have to emphasize the remarkable 'Bike-friendly' esprit. The city is perfect to move cycling, due to the size, the flat area and the accessible town centre. And with good reason , with 120 kilometres of cycling lanes, with some sections which cross the old bed of the Turia River and even connect the city with natural areas such as the Albufera of Valencia and the beaches of Pinedo or El Saler.