Delicious IVAM
Publishing date 23/09/2013
The IVAM takes you on a journey through vineyards and delicacies with the Francesc Guillamet and Miquel Francés exhibitions. Come and enjoy two mouth-watering gastronomic displays: El bodegón recuperado and Escribiendo el paisaje del vino, now in their final days at the Valencia-based museum.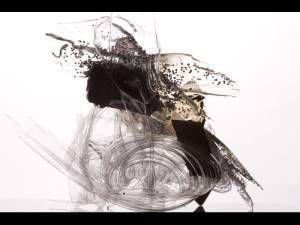 You have until 28 September to gaze at the amazing images produced by Guillamet and Francés. Two exhibitions that allow you to enjoy fine food and wine without a morsel or a drop passing your lips, immersing you in visually stunning worlds of aromas and flavours.
The projection Escribiendo el Paisaje del vino. Enografías by Miquel Francés is a photomontage about how the landscape has evolved and the amazing range of colours in it, featuring images taken by Francés in the wine-growing area of Els Alforins.
El bodegón recuperado by Francesc Guillamet is part of the Art and Gastronomy project and shows a set of 50 photographs taken throughout his career as a food and drink photographer. In the images of creations by Ferrán Adrià, Sergi Arola and the Roca brothers, plus the exquisite confectionery made by Francisco Torreblanca, Guillamet's photography shows a high degree of technical perfection combined with his knowledge of art history. His work includes references to modern painting and abstract languages, from geometry to lyrical poetry.