The Cirque du Soleil returns to Valencia with Alegría
Publishing date 25/11/2013
The Cirque du Soleil returns to Valencia from November 27th to December 1st with Alegría. Feria Valencia hosts this outstanding show that combines acrobatics with the circus arts, and, as in all of its productions, outstanding scenography. Viva la Alegría!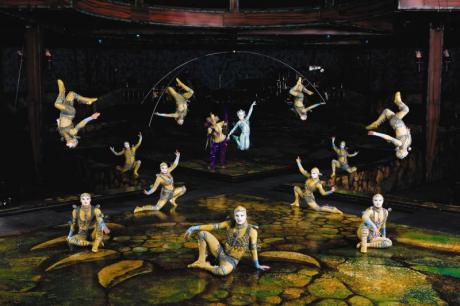 Alegría was inspired by multiple sources, such as power and its transmission through time, the evolution of ancient monarchies into modern democracies, old age or youth. This is the background over which the characters of Alegría develop their lives. Alegría is a universe inhabited by the king of fools, jesters, beggars, old aristocrats, children and clowns, the only characters capable of resisting the influence of changes in time and the ensuing social transformations.
Come and enjoy Alegría, a song to the vitality, energy and strength of youth which inspires you, above all, to live joyfully.
www.cirquedusoleil.com