Ceramics joins the party in Manises
Publishing date 10/07/2016
Craftsmen of Manises left this weekend their workshops and go out onto the street to show visitors their art. For two days ceramics is the main part of the festivities, turning Manises in an amazing craftsmanship stage.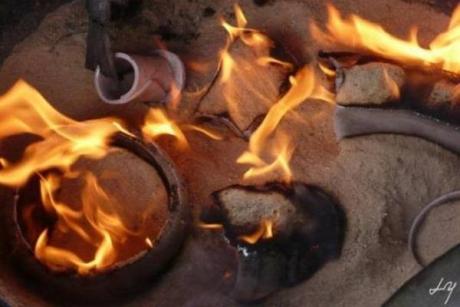 On the 16th and 17th July Manises will show the way ceramics are made by hand and a full range of techniques and procedures. On the 18th of July Manises offer a unique show in the world, from floats thousands of ceramic items of the local craftsmanship are given out to the visitors. Manises local festivities take place to honour our Saints Justa and Rufina, the patron saints of the potters and of the town.

As matter stands Manises ceramics has its origins in 1238 when King Jaume I gave Manises to his knight Artal de Luna, but it was not until the reign of Jaime II when the Manises' domain became part of the Boïl Family, who promoted and boosted Manises ceramics, introducing the golden and blue ceramics imported from the Andalusian muslims.

Visitors have the opportunity to put all they have seen into practice and go to home with their own creation, or to purchase a craftsman's piece in one of the Manises' ceramics stores.