Arenal Sound returns: the most heavily attended festival
Publishing date 27/07/2016
More than 55,000 'sounders' will enjoy during six days of one of the best musical experiences of the summer.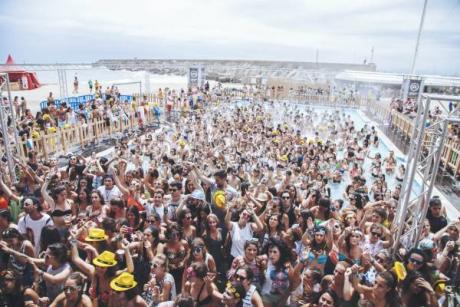 Camping, concerts, boat parties, beach and pool are the essence of the Arenal Sound, returning to the Castellon town of Burriana between the 2nd to the 7th of August. A young festival that is gaining 'sounders' year after year by the great atmosphere and the magnificent line-up that always accompanies it. This year will leave us speechless with Kaiser Chiefs, Two Door Cinema Club, Crystal Fighters, The 1975, The Hives, Kodaline, Steve Aoki, Crystal Castles, Love of Lesbian, Izal, La Raíz, La Pegatina and many more. Everyone can enjoy the party, the Arenal beach or the 'suquet de peix' on a terrace facing the sea.

Arenal Sound is more than a festival, it is an experience to enjoy along with friends at a campsite on the edge of the beach, to dance on the sand, swim in the private beach, watch the sunrise from the Beach Club, disappearing into the crowd of an indie, rock, pop or electronic music concert. In short, Arenal Sound is music and fun galore. Are you going to miss it?

The Arenal differs from other festivals because of its proximity to the beach (one of the stages is situated on the sand). Thanks to the popular price of their tickets, it has been becoming one of the highlights of the summer season. In fact, it is the most heavily attended festival of the Spanish geography. In this edition of 2016 the attendance of more than 55,000 people is estimated.

It is worth the visit for the quality of the line-up and great atmosphere of the Castellon town of Burriana during those days, open to the sea with wonderful beaches, a lovely fishing port and a splendid yacht club.