28th International Film Festival in Valencia
Publishing date 17/06/2013
Filmmakers' zeal for reflecting the reality of our times and their ceaseless quest for innovation make the 28th Valencia International Film Festival-Cinema Jove the perfect occasion for having an exclusive preview of the work of new directors and actors, but it's also a great opportunity for getting to know Valencia.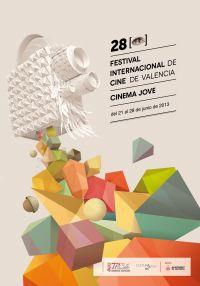 Sala Berlanga, Sala Rialto, Instituto Francés, Las Naves, Teatro Principal, Jardines de Viveros, Institut Valencià de l'Audiovisual i la Cinematografia (IVAC) and Institut Valencià d'Art Modern (IVAM) will all be turned into temporary film venues for this specialist festival. The event is due to take place from 21 to 28 June and has become a platform for launching the careers of many talented young people.
Once again, this year's Festival is presenting a series of film directors searching for their own way of attracting new audiences in today's fast-paced and continually changing film scene. The Official Section of this 28th Festival is screening 10 full-length feature films and 55 short films, transporting viewers to faraway worlds, parallel worlds. From Saudi Arabia to Norway, Serbia or Iraq, passing through Peru, Mexico and Greece, plus many more, all with one thing in common: they're all real worlds not so far removed from our own.
For another year, the Festival outs the spotlight on rebellious filmmakers whose concerns are reflected in their narrative and visual style.
More information: