Olla and visit, the complete thing in Segorbe
Publishing date 5/01/2015
Segorbe hosts the third edition of the Days of the Olla Segorbina (Segorbe's Pot). A delicious activity complemented by a series of guided tours around the city. Here's the plan, a good meal and a walk in Segorbe as appetizer.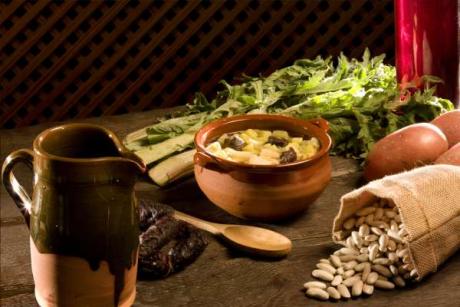 Segorbe wishes to honour its traditional and tasty cuisine, organizing the days of the Olla Segorbina, typical dish of the city. From the 10th to the 25th of January it is possible to enjoy tasty and varied menus, with the Olla Segorbina as the starring dish.

The cost of the menu is 20 euros and participating restaurants are: Salones Idúbeda, Casa Alba, El Palen, Fusión Pinchos & Tapas, 50 Caños, Ambigú, Hostal-Restaurante Millán, Asador Esgueva, Restaurante Segóbriga, Restaurante Senda de la Brasa.

And so, if you fancy a walk around the city before the meal, you have it easy because the Tourist Info has organized guided visits on Sundays, the 11th, 18th and 25th of January. The meeting point is the tourist office, at 11 am, and the cost is 10 euros.

There's no excuse, come meet Segorbe and enjoy a good meal. A complete plan.