La Safor turns its attention to the Porrat de Sant Blai festival
Publishing date 25/01/2017
Thousands of visitors will come to Potríes from January 27 to February 5 to experience the religious ritual and Porrat de Sant Blai festival.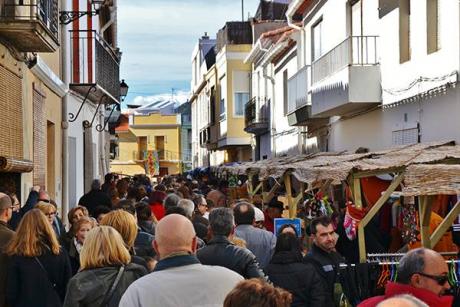 Each year, thousands of people visit the Valencia town of Potríes to enjoy one of most traditional festivals in the La Safor area. The Porrat de Sant Blai, declared a Valencia Festival of Tourist Interest, is celebrated in two rounds: from January 27 to January 29, known as Triesart, and from February 3 to February 5 to celebrate the Porrat.

Enjoy the religious ritual and spectacular cultural and festival offer in this town, which turns its attention to this religious festival that dates back to the 17th century, coinciding with the town's repopulation following the expulsion of the Moors during the reign of the Borgia family. It is customary to attend Santos Juanes Church to pass by the relic of Saint Blai, eat hallowed bread, sing couplets and light a candle on the altar.

The Porrat, a festival with stands offering traditional nougat and dried fruit that grows each year with new festival activities and attractions, cultural activities, exhibitions, contests, talks, concerts, theater, cultural routes and much more, is organized in the vicinity of the church. You won't want to miss one of the most entertaining and dynamic festivals in the province of Valencia.