Presidente sailing trophy in Pilar de la Horadada, a regatta with a history of its own
Publishing date 18/08/2014
The date is set on August 24, at the Torre de la Horadada Nautical Club in Pilar de la Horadada. The Presidente sailing trophy, with its 30 years of history, emerges as one of the most interesting sporting events in the season.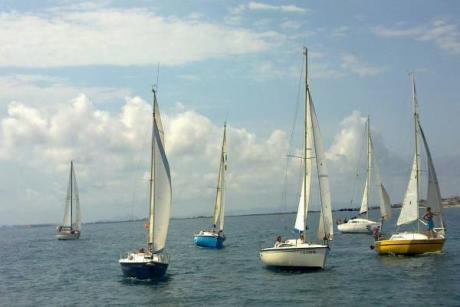 Spanning six miles, the Presidente sailing trophy is a club regatta that attracts all of the best sailors in its category. The meeting of captains will take place at 11 AM, and the regatta is set to leave at twelve midday.

Pilar de la Horadada is a top touristic location, a place where you can enjoy the sun and the sea, peace and the sea breeze. Its coast combines extensive white sand beaches with small rocky cliffs that delve into the sea and are ideal locations for scuba diving. There is no reason for which you shouldn't come on over and watch the regatta or participate in it, not to mention visit Pilar de la Horadada!