Orihuela returns to the Middle Ages
Publishing date 27/01/2014
Knights, princesses, witches, wizards and elves meet in Orihuela thanks to one of the larges Medieval Fairs in Spain. Falconry, tastings and tournaments… if you enjoy travelling through time, Orihuela is the place for you this weekend.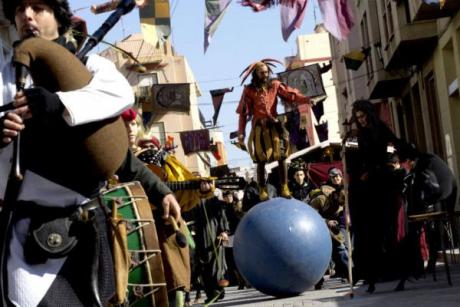 The historical centre of Orihuela hosts its traditional Medieval Market between January 31 and February 2, with over 350 stalls spread over two areas, a Moorish bazaar and a Christian area, stretching from the Arch of Santo Domingo to Plaza Santiago.

Activities in the street such as falconry, dancing, bird flight workshops, casteller shows, food tastings and parades of troupes take place over the three days of the festivities. Medieval activities for all audiences in an incomparable setting.

Come over to Orihuela during one of those days to experience life in the Middle Ages in one of the most important cities in the Kingdom of Valencia.