Arty holidays in Fontilles
Publishing date 4/05/2015
If you want to enjoy a holiday full of art, Gaia will put it on a platter for you. Landscape painting, furniture restoration, Art Mindfulnes , photography and creative writing are some of the proposals that will make you grow as a person and as an artist! And all of this in a wonderful setting: Fontilles, surrounded by nature, and near the sea and sky. A luxury at your fingertips. Come and enjoy a different vacation, a holiday full of art.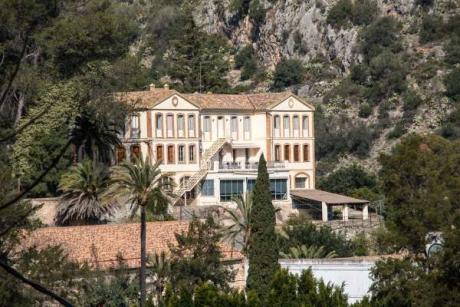 Gaia is a center specialized for over 25 years in the teaching of artistic creativity, conservation and heritage restoration, and interior design and decoration. The center offers you intensive courses to learn painting, taking great pictures, writing, or restoring furnitures... This year, make your most artful dream come true while enjoying a wonderful week of vacation in the heart of the Costa Blanca region, in Fontilles, just over 20 kilometers of the beaches of Dénia and Jávea.

Rest and art are not incompatible at all. In the morning, you can attend the course and, in the evenings, get ready for walks, going to the beach, hiking or visiting the towns in the valley.

If you want to achieve the happiness and fulfillment provided by creativity and consciously living the present, ending everyday stress or discovering the artist in you, you have a week's holiday to find your creative talent surrounded by nature and next to the Mediterranean sea. Incredible!

Choose the option you like the most and come to Fontilles.