L'Alfàs del Pi Film Festival is celebrating its 25th anniversary
Publishing date 1/07/2013
The 25th L'Alfás del Pi Film Festival, one of the essential dates on the Spanish film agenda, will be taking place from 5 to 14 July. The festival is expected to feature red carpet appearances by leading stars of our silver screen, such as Maribel Verdú, Verónica Forqué, Mario Casas, Toni Acosta, Lluvia Rojo and Fran Perea.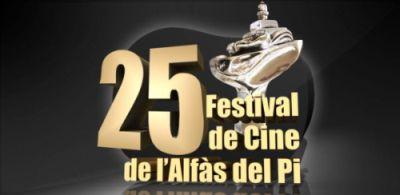 Some of the films being screened in the Spanish titles section over the 10 days of the festival are: Ayer no termina nunca by Isabel Coixet, 15 años y un día by Gracia Querejeta, La banda Picasso by Fernando Colomo, Los amantes pasajeros by Pedro Almodovar, El artista y la modelo by Fernando Trueba, Tesis sobre un homicidio by Hernán Gold Frid, Los mundos sutiles by Eduardo Chapero Jackson, Stockolm by Rodrigo Sorogoyen and El universo railowsky by David Molina Pérez and Rafael Casany.
In the short feature films section, 20 will be competing for the Best Short Film award and the "Faro de Plata".
Plus, the festival opening gala will be led by the great Asier Etxeandía as Master of Ceremonies and will include tributes to actress María Valverde, who will receive the "Faro Joven"; Álex de la Iglesia, who is to be presented with the "Faro Especial 25º Aniversario", and Antonio Resines, recipient of the "Faro Homenaje" award.
If you decide to go to L'Alfàs del Pi, don't forget to visit the beautiful beach of Playa de L'Albir and the Sierra Gelada nature reserve. And, of course, you simply must take the opportunity to go to nearby Benidorm, where you'll find beaches, leisure and health facilities, entertainment, comfort, culture, quality, excitement... and much more.
Everything you need for a fantastic summer holiday is right here on the Costa Blanca, a red carpet destination!
More information:
http://www.festivaldelalfas.com/