Guardamar, among peppers and prawns
Publishing date 9/06/2014
Guardamar del Segura will be hosting its Pepper and Prawns Gastronomic Week from June 9 to 15, over the course of which its excellent cooking will be revealed to all gourmets. Don't forget! If you're a lover of fine cuisine, come over to Guardamar.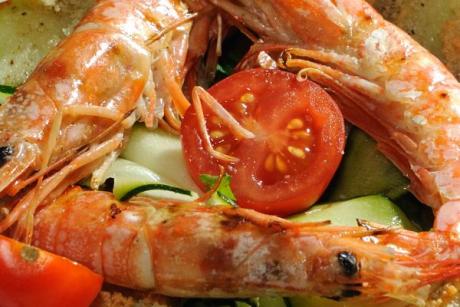 As we said, peppers and prawns, both from Guardamar, will be used to create tasty dishes and novel sensations over the course of this week, as the four restaurants that belong to the Guardamar Hospitality Association, Chema, El Jardín, Jaime and El Rincón de Pedro, will offer a special menu for lunch and dinner, with innovative and creative proposals.
The small peppers grown in Guardamar (ñoras) are one of the most unique products in the traditional cuisine of the Valencia Region. It is mainly used as a condiment due to its authentic flavour and colour. The key factor that distinguish ñoras from Guardamar from all others in the region is its traditional drying process on the sandy dunes which yields a homogenous drying that is responsible for its notorious quality.
And what about prawns from Guardamar? Well, for one thing, it is one of the most beloved seafood products among locals and foreigners alike. Their texture, colour and taste are impressive in every single way.
Come over to Guardamar del Segura and enjoy its water, its beaches, its climate and, over the course of this week, its cuisine. It is guaranteed to be a treat for all five senses.