King Jaume I and the Mediterranean diet in the municipality of El Puig
Publishing date 27/04/2015
If you fancy a good meal while you learn about the life and works of King Jaume I, one of the most fascinating historical figures that ever existed, come to El Puig de Santa María. Return to the past and enjoy the healthy Mediterranean diet. It's incredibly yummy!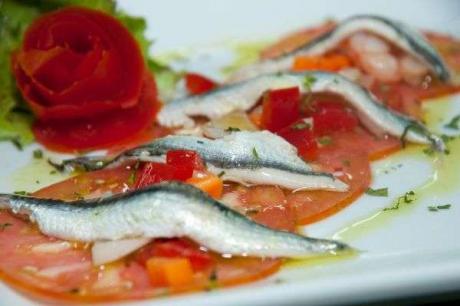 The proposal begins with a pleasant stroll through El Puig in the footsteps of King Jaume I to meet his time, his life and his works. During the route you will learn on know how the conquest of the Kingdom of Valencia was planned and get acquainted with how the castle and its surroundings looked like back in those days. And these are only a few of the answers we find during this historic tour.

The tour starts on the steps of the church of the Royal Monastery of Santa Maria del Puig, passes through the streets and squares of the village and finally reaches the castle. So you know, if you want to return to the past, come to El Puig and enjoy History.

And when the tour is over, give it the best ending with a good meal. This is the perfect time to do it, because the days of Healthy Mediterranean Cuisine are held in the municipality until May 3, where innovative gastronomic proposals can be found at affordable prices. An offer including a full menu plus tourist route and tasting of artisan products from El Puig can be contracted as well.