5th Edition of Jornadas Gastronómicas de la Trufa del Alt Maestrat 2016
Publishing date 14/01/2016
Until the 13th of March businesspeople from the towns of Albocàsser, Benassal, Catí, Culla and Sarratella will be taking part in this tasty gastronomic conference, focusing on one of the most popular food products in the province of Castellón ―the truffle. Twelve different establishments and stands will be offering menus from 18 to 35 euros which combine traditional an regional gastronomy with modern innovations, but always based on the truffle. On the 13th and 14th of February there will also be an exposition about the black truffle from Ports Maestrat in Culla.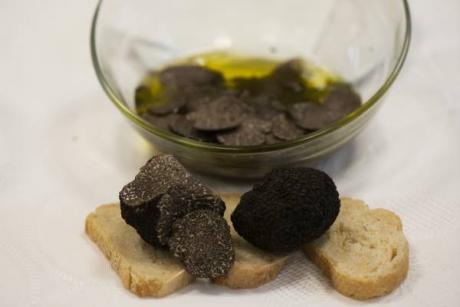 Visiting the towns of Albocàsser, Benassal, Catí, Culla and Sarratella is a must in order to find out more about their great artistic and natural heritage. Apart from that, many local stores will be offering regional products with truffle as main ingredient, which means there will be a large variety of desserts, high-quality meat products, fresh truffle as well as different kinds of cheese from Benassal and Catí, which have been given international awards year after year and which we highly recommend. The conference offers then a complete vision of the many cultural and natural attractions of the land with the chance of ending our visit while tasting and enjoying the best gastronomy.

Some of the dishes we'll find in the menu include almond soup with truffle, meatball with truffle and its juice, cod loin au gratin with truffle, oil and garlic sauce, black truffle with champagne and bread braids or rice with poultry and truffle, as well as some desserts such as the one called "Looking for truffles under the snow". Real delicacies to enjoy the taste of our gastronomy in the region of Castellón.

And do not forget to visit the exposition about the black truffle from Ports Maestrat, which every year is held in a different town and this year will be taking place in Culla. It will offer many different activities (truffle contests, truffle fair, gastronomic show, tasting, etc.) to find out more about the features of this typical fungus from our inland regions.