Jump over the fires of Catí on the 5th of January
Publishing date 23/12/2015
Let yourself be seduced by the idea of discovering the history, culture and traditions of Catí, a town in the region of L'Alt Maestrat and declared to be a Cultural, Artistic and Historical Ensemble. Come and discover what is known as Tresor del Maestrat (Maestrat's treasure) as they light up the legendary fires on the 5th of January, the evening before the Three Wise Men's celebration.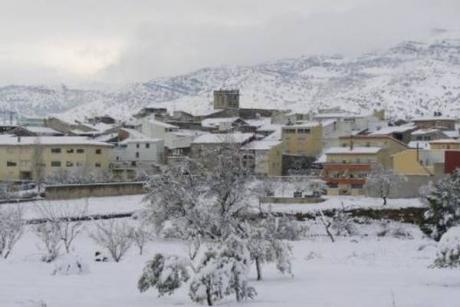 For years, the neighbors of Catí have been following the tradition of leaving bush branches in front of their houses in order to prepare a fire as soon as the bells toll at 7 pm. Kids will then run about and jump over the fires set in town. The eldest say that this will be the signal for the Three Wise Men to come down from the sky and start delivering the presents to the little ones. In exchange, families will leave some food and small presents for Their Majesties. Take this chance and get to know the medieval town of Catíwhile enjoying the spirit of the holidays. Beautiful old buildings, countless shields and figures decorating both religious buildings and seigniorial houses are a great example of the best urban gothic style from Maestrat.
Apart from discovering its culture, it would also be a great idea to walk through their valleys, La Font del Catí or Els Cirers. Standing on Tossal de la Nevera, the second tallest mountain in the province of Castellón is then a must. In terms of gastronomy, taste the famous cheese from Catí, its traditionally handmade turrones, cold meat, jamón, lamb, partridge or vaquetes (mountain snails) and, to end it up, enjoy the taste of the local sweet mold or the almond cake.