Rototom Sunsplash signs on for the Magdalena Fiestas
Publishing date 8/03/2017
Rototom Sunsplash brings reggae to Castellón de la Plan celebrations, held from March 18 to March 26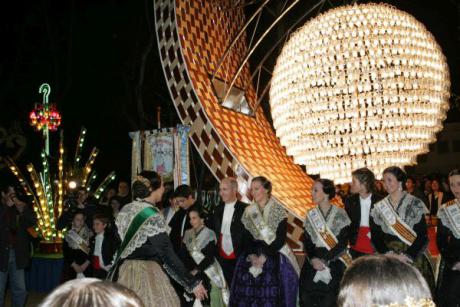 The Magdalena Festival is just around the corner. This festival that celebrates the founding of Castellón de la Plana, declared an International Tourist Interest in 2010, commemorates the city's origins, recalling the transfer of the town from Magdalena Hill to the fertile coastal plain, in 1252. The festivities take place mostly in the street, in a warm and welcoming atmosphere that will make you feel at home. You'll never forget how the people of Castellón celebrate and experience their local culture. For this reason, the Magdalena Festival has become one of the most well-known and appreciated celebrations beyond our borders.

The 2017 edition, which will be held from March 18 to March 26, will include 270 activities including animation, fireworks and traditional events. The Magdalena Festival of Animation and Music (FAMM!) is sure to be one of the festival's hot spots, with acts taking place all over the city.

Also, this year Rototom Sunsplash will take part in the festival in the form of a free event scheduled for Saturday March 25 in the Trade Fair and Markets enclosure. The acts featured in the most famous reggae festival in Europe will be a review of the different musical styles that can be appreciated every August in Benicàssim, from reggae to classic roots rock, dancehall, ska and dub, to name just a few. A night of spectacular concerts dancing to the rhythm of Green Valley, Bandits, Iseo & Dodosound and the beats of DJ Michelle Poletto awaits you.
Images courtesy of the Castellón Municipal Board of Tourism