Marathon or mountain biking, in the mountains or on the coast
Publishing date 17/02/2014
To run a marathon, half marathon or to pedal through forest trails are some of the activities on offer in Castellón for this weekend. If you're a marathon runner or a mountain bike fan, you're in luck, you can choose from three options. Time to run!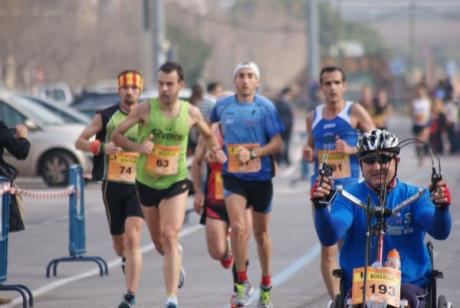 The Espadán marathon, held on February 23rd, and which has gone through the heart of one of the most emblematic mountain ranges in the Valencia Region since 1998, is a pioneering contest in the realm of mountain races. It is technically a mountain marathon that is 42 kilometres long, with a half marathon up to the summit of Espadán, with a tense, continuous ascent punctuated by some small descents and steep inclines that highlight the differences between participants. The second part of the race is much easier, as it involves going back down to the town of Segorbe, with an initial, highly technical descent followed by much easier segments, with only small inclines.

However, if you choose to follow the Benicassim marathon, you're in luck: you can also follow the fastest circuit, designed to get the highest scores and take advantage of one's fitness for the March and April marathons on February 23rd. With its start and ending point at the same place, next to the Torreón by the beach, the race goes through the town centre of Benicassim, with few curves and a dreamlike second part.

However, if you would rather go on wheels, you can also enjoy the sixth BTT 1500 Ciutat de Castelló mountain bike event, organized by the Grup ciclista Orelluts, Club ciclista Monpedal and Karagols MTB Enduro, on February 23rd. 65% of the length of this test takes place on paths, and 35% on trails through the regions of Borriol and Castellón. The path covers 40 kilometres and is focused on mountain bikers with an average level of physical fitness and who enjoy contact with nature.

You can choose between three offers: to run a lot, to run less or to pedal.