Enjoy the festivals in the province of Castellón
Publishing date 3/08/2015
August arrives with many activities and events to enjoy holidays in the province of Castellón. This summer in the calendar of Castellón there is always something to celebrate. Come and live its festivals closely!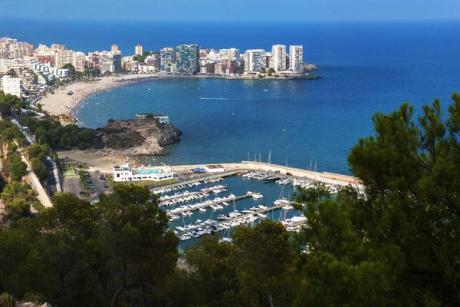 Next week, the 12th International Music Festival of Oropesa del Mar starts. Sun, beach, optimism and good music converge in this festival, a jewel which gathers from 4th to 8th August the best classical music and chamber music concerts which can be found during holidays, with masterful classes of authentic international masters.

But furthermore, if you prefer moving away from the coast, we propose you the 4th Ares del Maestrat Music Festival which will take place between the days 14th and 16th August. You will enjoy the programmed concerts in such emblematic places like the Parish Church of la Asunción or the Cueva del Castillo (Castle Cave). A festival for the rest and delight of your senses.

And we cannot obviate the most charismatic festival of those which are celebrated in August in the province, Rototom Sunsplash, which will take place from 15th to 22nd August in Benicàssim, a love story which lasts already for 22 years. A love affair around Jamaican music and its values which kicked out modestly in 1994 in Italy and which, through collective effort and passion, has crystallized in the biggest reggae festival in Europe and one of the most important ones in the world.

Music will be the main gear, but Rototom Sunsplash 2015 offers a unique and complete experience which is lived at all levels: talks and discussion in the Reggae University and the Social Forum, as well as cultural activities in African Village.