Castellón, a solidarity run
Publishing date 29/12/2014
Castellón de la Plana has been holding for 24 years a very special race on the last day of the year, the day of San Silvestre. If you like to run for Christmas, try to do it in the San Silvestre, organized in the capital of la Plana—you will run between the sky and the sea.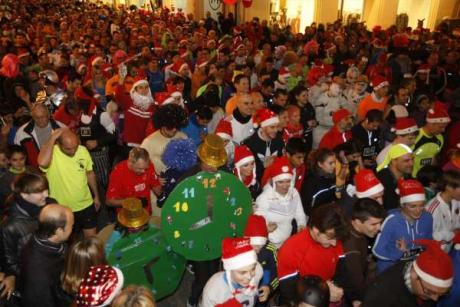 The Unió Atlética Castelló (UAC) organizes once again the San Silvestre in Castelló, a must-see for athletics lovers and the last sports event of the year. At six in the afternoon on the 31st December begins this 4 km race, which is very popular and not competitive at all. There is actually a lot of fun and good humour among those competitors who decide to put on their trainers also on the last day of the year.

The San Silvestre in Castellón is a public race where runners from everywhere and every age are always welcome. This year it also has a solidarity purpose, as it works for a good cause such as the fight against cancer.

The organizers expect about 1.500 runners, who must enter the run in the athletics shops of Castellón or through the webpage.