Castellón Costa del Azahar Regatta, a high level sailing competition
Publishing date 15/06/2015
The region of Castellón plunges in major water sports events this year, the main reference of which is the 19th Costa Azahar Regatta, which will be held on June 18 to 21 at the RCN Castellón. This is a high level competition that brings together the best names of the national sailing world. Come and watch live a spectacular competition!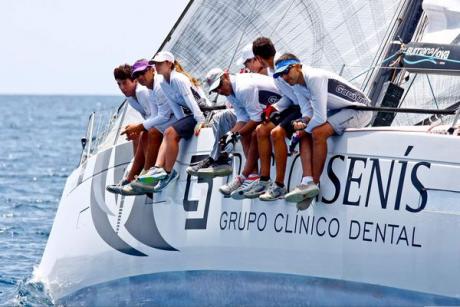 Costa Azahar Regattais a cruise race included in the calendar of the Royal Spanish Sailing Federation as a High Level competition. It forms part of the Spanish Cup circuit, and as such it scores for the ORC Cruise Spanish Cup of the East Coast; and it is one of three scoring races of the Memorial Juan Moreno, of Valencia, together with the Doctor Senís race, the RCN Valencia and the Tabarca Trophy City of Alicante.

The XIX Costa Azahar Regatta is the most emblematic cruise competition in Castellon. It was born in 1998 under the Spanish Cruise Championship. Organized by the RCN Castellón and sponsored by the Provincial Government, the 19th Costa Azahar Regatta has managed to live through the great moments of the sailing competition, and stay in the limelight as a fundamental competition in the calendar.

Do not miss it, come to Castellón and enjoy this national race in the Yacht Club!