Art Night in the museums of Castellón
Publishing date 11/05/2015
This Friday, the "Nit de l'Art" (Night of Art) brings to Castellón around fifty proposals that can be enjoyed until 01:00 a.m. in museums and art galleries in the town. Come and enjoy art later in the day, it's great.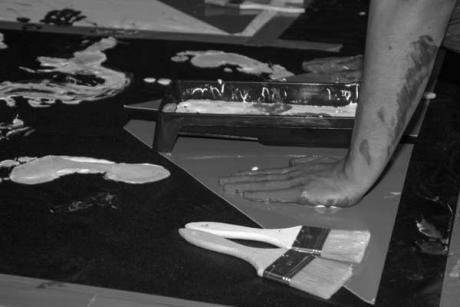 Castellon de la Plana becomes, once again, an art gallery. On May 16 and 17, Castellon turns into a great cultural showcase, with a wide range of exhibitions, art proposals and cultural events. More than 50 activities including art galleries, cultural centers, workshops and concerts are scheduled. With the Nit de l'Art, culture floods the streets of the town.

The Nit de l'Art has become one of the most important events of the whole year in Castellon de la Plana. It is a meeting point for all art lovers, gallery owners, artists, programmers, musicians, librarians and cultural operators. But it is also an opportunity to get closer, recreate or visit museums and galleries thanks to the extraordinary opening hours and a format that turns the town into a large art gallery open to the public

This proposal also allows to know firsthand artists and their works. From the very best known to young talents, such as the artists granted with a scholarship program from Hàbitat Artistic, promoted by the town council of Castellon and who will also show their creations in this special night in a joint exhibition at the Contemporary Art Space (Espai d'Art Contemporani).

Eight galleries and art shops, ten cultural centers and museums, fourteen artists' studios, workshops and cultural spaces are involved in the Nit de l'Art. Also, that night you can enjoy fifteen musical performances, theater plays or poetry readings in different parts of the town.

If you like art, Castellón is your destination this weekend.