2013 Ceramic Rally, Castellón on wheels
Publishing date 11/11/2013
The Castellón Ceramic Rally, which will be held on November 15 and 16, celebrates its twenty-fifth anniversary this year. The race is one of the most emblematic contests in the motoring world, and it covers a total of 359,7 kilometres.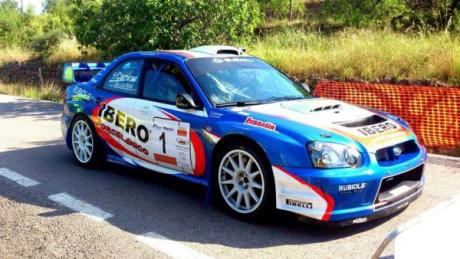 Castellón is rolling on wheels thanks to the Ceramic Rally, organised by the Costa Azahar Rally Club, which will cover the province this weekend in seven timed laps. Almost fifty cars will participate in one of the most exciting tests in the championship which scores for the Valencian Community Rally Championship.
The race will start at 9 A.M. on the 16th, and the arrival will take place on that same day around 19:38. The test is a selective rally, with long stretches of all types of roads, in which both the mechanic of the automobiles and the skill of drivers, who must display a high level of fortitude to administer their strength to reach the finish line without making any mistakes, are put to the test.