Castalla dresses during the Expo Week
Publishing date 21/09/2016
Castalla celebrates the Expo Week of September between the 26th until October 2nd, which includes the National Meeting of Blacksmiths and Saborea.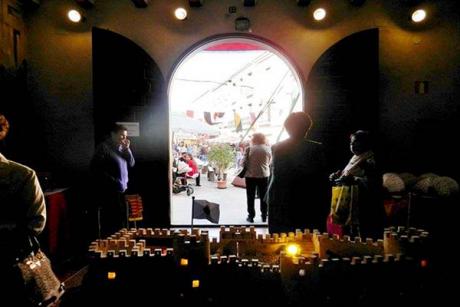 The Alicante town of Castalla has decided to show all its attributes. For this, the town has decided to elaborate the first Expo Week, which will include the First National Blacksmiths and gastronomic shows of Saborea Castalla. Now you know that from the 26th of September to the 2nd of October, the town streets vibrate with a variety of cultural, artistic and gastronomic activities. Theater performances, music, dance in all its forms, exhibitions, art and literary tours will enliven Castalla.

It will also include the First National Blacksmiths, attended by 35 national and international forgers. In this groundbreaking event, led by the sculptor Alejandro Cremades, you can enjoy live the work of the artisans, each truthful to his style and technique. Together they made a sculptural work in real time, which will be revealed to viewers and will become part of the heritage of the city after the event.

Each smith, with ample portfolio in sculpture, architecture and restoration, will bring works that will be exposed in the Casa del Fester. During the event, it may purchase or request by request exclusive and personalized works of artists. Students of the school-workshop Iron and Fire also forge a sculpture.

But if you are more interested in food, you'll enjoy the second edition of the gastronomic show Castalla Saborea, which will offer locals and visitors the traditional dishes of the municipality (rice, gazpacho, ice cream, candy, combined dishes, etc.) at popular prices. Castalla own light will shine these days, where you enjoy the events, but also by the impressive castle of the town which, according to tradition, has locked inside great treasures.