Bigastro, heaven for "electromarines"
Publishing date 17/03/2014
As a prelude to the Electromar summer festival and in the early days of Spring, on March 18, there will be an eight hour non-stop session of avant-garde electronic music. Some of the foremost national and international DJs will participate in the 2014 edition, which reaches Bigastro after its triumph in London.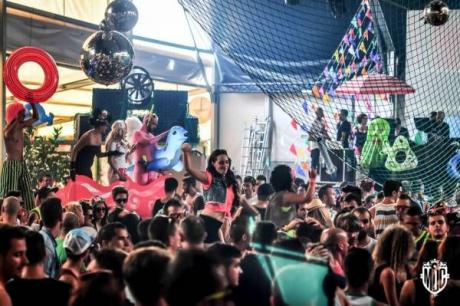 This year, in 2014, electromarines are in luck, because Electromar Day lands in Bigastro after its successful passage through London, where it made dozens of electronic music fans dance like crazy. The festival has left an unforgettable mark on the British capital, and now the frog, the symbol of the festival, returns to one of its favourite locations: Bigastro. This is where two dates you cannot miss will be held: Electromar Day and Electromar Festival.

The first date is already set: on March 18, Sala Carmen 24 in Bigastro, a space currently used by MetroDanceClub. The origins of the club go back to 1987, and in over 20 years it has received accolades as one of the best clubs in the country and a major exponent of avant-garde electronic music as a unique style, both as a way of conceiving club music as well as offering high-quality nightlife entertainment options by spearheading new concepts.

The second date is the Electromar Festival, which will be held on July 11, 12 and 13.