The most 'underground' rock comes to Benidorm with a new edition of the Fuzzville
Publishing date 2/09/2016
The festival is held on the 9th and the 10th of September with a lineup studded by punk rock, garage and alternative music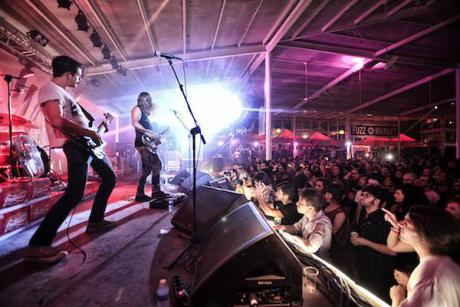 The festival is held on the 9thand the 10thof September with a lineup studded by punk rock, garage and alternative music.
The second edition of the festival Fuzzville Benidorm is presented as the ultimate party with wild sound, punk-rock and national and international underground labels. On the 9thand the 10thof September the city will live days full of music and alternative sounds with a poster highlighting groups like Nobunny, Thee Oh Sees, Giuda, Laluz, The Boys, Los Claveles, Apache or Spray Paint, among many others.
Fuzzville puts together in a outdoor space in the environment of the KM room everything that makes lovers of good music vibrate. Do not miss their concerts and the area of ​​pop ups stands and shops, which will present some of the most important alternative labels in the world as Goner Records or Californians Burger Records. A perfect place to find rarities and enjoy good music in a 'rocker' environment.
Benidorm is the perfect city for a festival like Fuzzville. Its taste for the 60s and 70s pop culture is almost an icon of postmodernism. The beach, its wide range of accommodation and, above all, and a never ending leisure agenda, makes of Benidorm a destination not to be missed.