In May, Benidorm dresses up with flowers.
Publishing date 19/05/2014
Benidorm is adorning itself with flowers. This month, the city will embellish its streets thanks to Balcons en Flor. Six hundred geraniums, ivy-leaf geraniums and carnations decorate the balconies in the city. Come and be seduced by the beaches and flowers of Benidorm.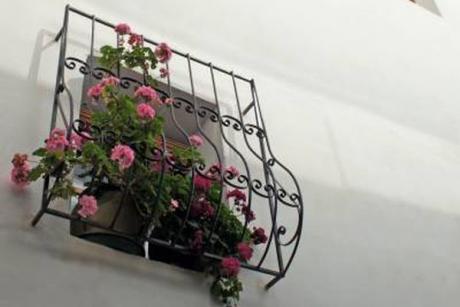 Over two hundred houses, balconies, ground floors and facades in the historical centre and the Calvario neighbourhood in Benidorm, the capital of tourism par excellence, will be dressed in flowers up until the end of May, thanks to a contest with an interesting name: Balcons en Flor (Flowering Balconies).
The goal, as with last year, when Bar Oliver's won the first prize, is to prioritize Mediterranean decorative plants, as with Moorish jasmine, geraniums, ivy leaf geraniums, petunias and lavender.
Come and enjoy Benidorm this month, as its world-famous beaches are complimented by flowering balconies in the month of May.