Benageber discovers its past along the Trail of Silence
Publishing date 20/12/2016
This trail runs through villages that were abandoned after the construction of a reservoir in the first half of the 20th century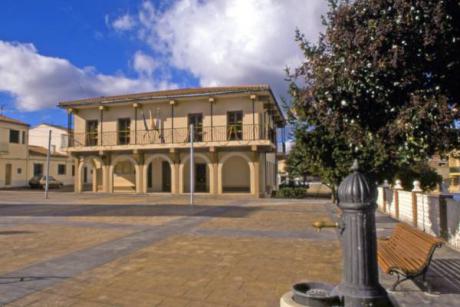 Nature, hiking and history. These are some of things you'll find on the Trail of Silence, a tourism project developed by Benageber Town Hall that will offer a tour through abandoned villages that were relocated after a reservoir was built in the first half of the 20th century.

In 1950, the old village of Benabeger was evacuated. Today, it sleeps under the reservoir. The 16 kilometers of the Trail of Silence run through the main villages in the area. A larger route (30 kilometers) will connect with more remote areas such as the flour mill in Pardala, only visible when the water level of the reservoir is very low, and the houses in Grilluelos. Both Trail of Silence routes can be taken on foot or by bicycle.

The shortest route starts in the town of Nieva, the only currently inhabited village, and continues through Maliaño Gorge leading to El Sequer, currently a lodge. From here, you can climb to the Loma del Betun and then take the old Cañada Real de Castilla trail to reach Muela and the village of Villanueva, where you can visit the Santa Ana chapel and spring. The next stop is Charco La Daltay, the villages of Cortes (in ruins) and Fuente de Los Tornajos. The last stop is an area where you can take a moment to admire a lagoon and the remains of the village of Tangarinos. The breathtaking route ends in Benagéber.