Two decades of theater in Las Cigarreras Cultural Center
Publishing date 18/05/2015
Las Cigarreras Cultural Centre is hosting an exhibition showing the history of more than twenty years of Carros de Foc, a theater company that became an international benchmark of the culture from Alicante, and it is astonishing!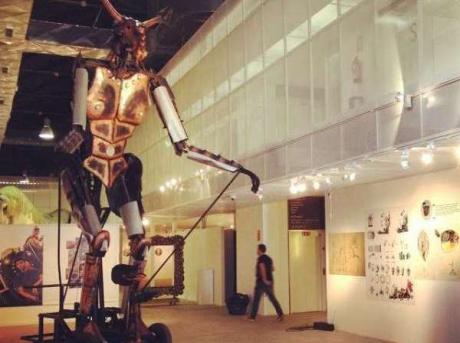 The exhibition, called "20 years of Urban Theatre (#20añosCDF)" is offered to the visitor to celebrate the twentieth anniversary of the company Carros de Foc in the exhibition hall of Las Cigarreras, Contemporary Culture. Carros de Foc is an internationally recognized company bearing the seal of Alicante worldwide. The exhibition is open until May 31.

Carros de Foc shows the public twenty years of work and experience summarized in key moments. The exhibition consists of pictures, sculptures, works, sketches and models.

Come to know the work and achievements of this outstanding theater company, discover the evolution of the processes of theater assembly works and intensely lived hours... you will enjoy it for sure!