Live the Moors and Christians festival
Publishing date 17/08/2015
In this week you can revive these fascinating medieval times in municipalities of the province of Alicante and southern Valencia, Xixona, Ontinyent, El Verger, Benilloba, Penàguila, Castell de Castells, Beniarrés, L'Atzúbia, La Romana, Confrides, Almudaina, El Camp de Mirra/Campo de Mirra...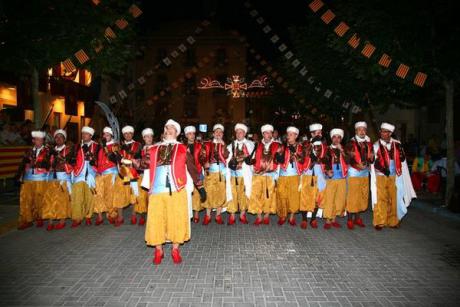 It is carried out as a historic commemoration of the battles which were fought during the Reconquest, through which Christian Hispanic kingdoms took up the power over their ancient domains, which had been occupied by the Arabs. A whole show where the sumptuous costumes, music, powder and popular fervour will plug you into other times.
In Xixona the emblematic act is the "Summarisim Trial of the Betrayer Moor". In it, a Moor who sold his brothers for love to the Christian is judged. Captured by his partners, he is judged and shot, followed by the funeral in which the whole Moor side takes part. During the trial, both the prosecutor and the defender expose their consideration in a humorous way, by introducing in their texts the main events which happened in the city during that year.