Heaven, earth and the splendor of Han China in the Marq
Publishing date 15/09/2014
The Archaeological Museum of Alicante (Marq) hosts the exhibition Lords of Heaven and Earth. China during the Han Dynasty, showing a unique overview of the development of this dynasty from 206 BC to 220 AD. About 250 original pieces from private collections, artwork, Chinese calligraphy and audiovisuals on the intangible culture of Han, explore and reflect a crucial dynastic period in the history of China. Come to the Archaelogical Museum and meet Han China ... You have time until January!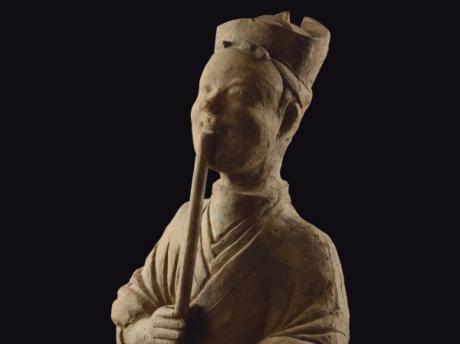 The Han dynasty (206 BC-220 AD) is one of the historical periods of China in which the bases of political and ethical thinking, as well as its economic and cultural organization, are based. Direct contacts with distant peoples were established through the trade routes at the time. Using a minimalist, simple and clean design together with spectacular audiovisual displays, the exhibition is like a trip twenty-three centuries back in time, to the Han period (206 BC-220 AD) to know its history (they were contemporaries of Imperial Rome), political structure, the geographical extent of their empire, its technological advances, their mentality and their special sensitivity to the arts.
The exhibition begins with an educational tour, a chronology, political and geographical structure explained across panels, maps and illustrations. And a video installation about Chinese writing and its meaning, with the evolution of the five styles: jia-gu-wen (on turtle shell), jin-wen (on stone), zhuan (official script of the Han era), li (official italics of the Han era) and kai (modern writing).
The Han legacy is tied to rituals as a manifestation of the importance that at the time was given to the spiritual morality, immortality and the funerary rite, as well as philosophy, music and dance, poetry and mythology.