GastroAlicante 2016
Publishing date 18/02/2016
GastroAlicante 2016 will be held on the following 27, 28 and 29 February 2016 in the IFA fairgrounds to promote popular Alicante cuisine with exhibitions, contests and tastings. Over the course of three days, this event will allow Alicante and all of its province to consolidate its cuisine as a tourist asset due to its variety, quality and prestige.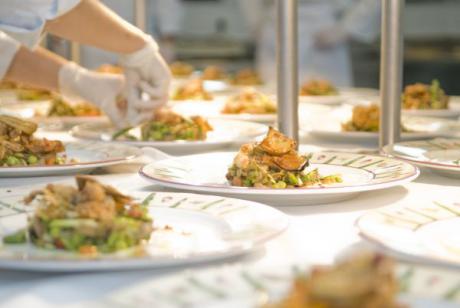 The traditional cuisine of the province will be accompanied by those of nations such as Algeria, Greece, Japan, Peru, Mexico or Venezuela under the motto "From tradition to modern cuisine".
The Central Kitchen at GastroAlicante will be space open to the public with a programme focused on the traditional and popular cuisine of the province. Over 70 renowned chefs will participate in this third edition, and the centre stage of the central kitchen will also feature olla de blat (wheat stew), pericana (olive oil, pepper and fish sauce), minjos (stuffed pasties), gachamiga (porridge), cocas (flatbread pizzas), cucurrones (ball-shaped noodles), pebrereta (sauteed peppers with tuna), cod stew, gazpacho or gypsy stew, as emblems of the traditional cuisine of the province of Alicante, brought to us by the foremost specialists.
Likewise, the popular Russian salad, meatball soup and coca contest, which has become one of the defining features of GastroAlicante over the course of its three seasons, will also be held.
Don't miss this yearly meeting of the province of Alicante and its cuisine. All information on the celebration of Gastroalicante 2016 is available on the website of the event, as well as on social networks under the #GastroA16 hashtag.