Valencia Region conquers the International Tourism Fair
Publishing date 26/01/2015
This week, our Region deploys all its charm at the International Tourism Fair (FITUR), where it will be displayed in this window as it is: one of the top vacation destinations in the Mediterranean. A walk by the Valencia stand will show its essence: sky, sea, sun and waves ... but also its gastronomy, culture and traditions. Come and be seduced in Madrid by the Valencia Region.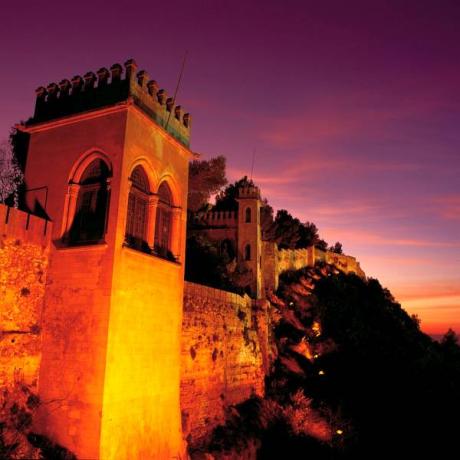 This is the time to enjoy Valencia in the capital of Spain. The Valencian stand at FITUR, with over 1,600 meters, houses the main tourist destinations in Costa Blanca, Benidorm, Valencia Terra i Mar, Castellón Mediterráneo and the city of Valencia. They are included under a common Mediterranean image, with a sky full of waves covering the white and blue spaces which transmits motion, on a blue ground with reflections and dramatic backlit images showing the essence of the holiday season.

And the best thing is that on the stand, besides knowing Valencian destinations, you can taste the best cuisine and know our culture and our traditions. You'll have fun emulating the great chef Susi Díaz while you cook paella in the Tourist Info Corner. You can take up a digital picture of your performance and share it with your friends. You can also win a prize if you participate in the games and use the applications for mobile devices that have been prepared for the fair.

Also, you can participate and win prizes if you use the augmented reality app Fitur Go (available for Android and IOS). Go all over the stand looking for the active elements and participate, there are prizes for everyone.

Come and visit us at the stand of Valencia Region, you will love it and enjoy a great time...