Fiesta de San Gil en Enguera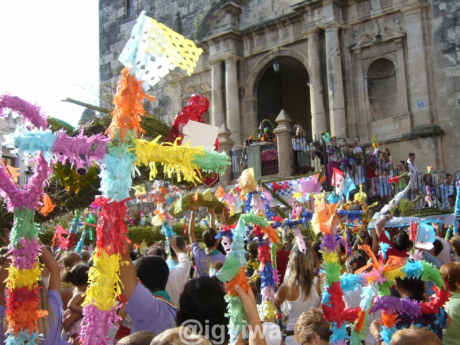 Blessing of the 'sangiles'. Photo: Ignacio Vila.
This unique festival in the world is celebrated the first weekend of September. The children go to church to receive the blessing of the 'sangiles'. These are made made with fennel collected from the fields near the village and whith batons, crosses and figures of all kinds, bouquets adorned with coloured paper, competing in artistic ingenuity. The 'sangiles' are carried by children to the convent, where multiple activities are developed for them, such as awards, workshops and games. A concentration of bobbin and the trade and craft fair takes place at the same time.
Details:

Type: Interés turístico autonómico
Town: Enguera
Primer fin de semana de septiembre