Punta Prima Beach
Beaches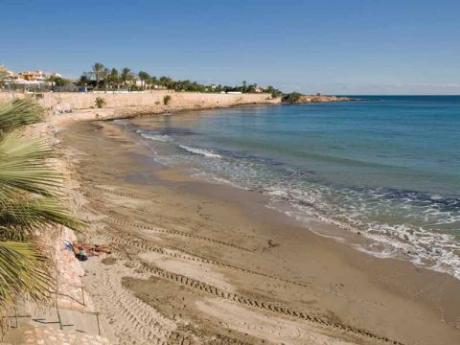 This is the northernmost beach of Orihuela coast, bordering the neighbouring town of Torrevieja. It is noted for its innovative accessibility, as has a new elevator on the beach which gives direct access to the swimming area, and in 2010 it earned the Eco-beach prize.
Details:

Length: 234.00 m.
Average width: 28.00 m.
Occupancy: Alta

Quality certificates:
Gallery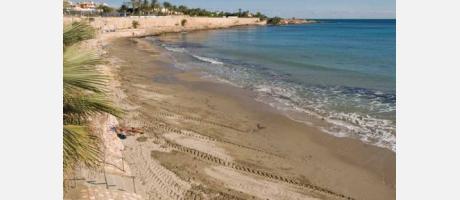 An open beach composed of white fine sand, located in a semi-urban area with high-density population in the summer time, it is currently being provided with all the facilities necessary to receive the seasonal tourism.